23 years of research have been channeled toward Sulwhasoo's signature "first step" Korean herbal medicine-based serum
The fifth generation JAUM Activator™ is more powerful than ever as an essential anti-aging booster that stimulates the skin's natural ability to rejuvenate itself every day.
Bestseller serum product. Sulwhasoo sells 1 product every 10 seconds*
- 400,000 customers** have purchased 10 or more bottles**
- Ranked no. 1 in the anti-aging and serum category for 7 consecutive years***
- Achieved cumulative sales of 3 trillion won for the first time****
(*January ~ December 2018, based on cumulative sales in Korea/ **Based on in-house data extracted by AmorePacific for customers who have purchased the First Care Activating Serum product since its launch in 1997 to 2019/ ***2013 ~ 2016, Beaute Research Korea/****Based on the revenue of Amorepacific products from its first launch in 1997 to August 2020)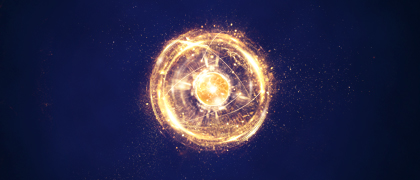 The powerful fifth-generation JAUM Activator™ was developed by using the "Youth Master Technology", the latest form of biotechnology of SulwhasooJAUM Activator™ takes care of the entire ecosystem surrounding the skin and creates a firm and healthy foundation.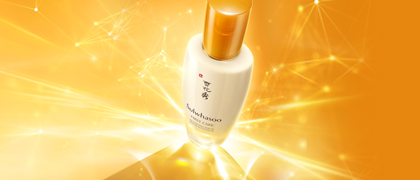 Essential Anti-Aging "First Care" that awakens the natural power of the skin
First Care Activating Serum is formulated for everyday use immediately after face washing, as it enhances the regenerative power and protective barrier of the skin to achieve that soft and radiant look.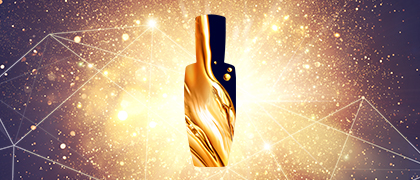 Signature fragrance and texture that are both refreshing and easily absorbed into the skin
Sulwhasoo's advanced formula technology is used to develop a product that can be easily absorbed into any skin type. It has infused a soothing scent to enhance the efficacy of the formula and provide customers with an excellent experience.
Fifth generation JAUM Activator™ awakens the natural power of the skin
A "data-mining prescription" that delivers the perfect combination of ingredients to optimize the anti-aging benefits.

Youth Master Technology 
Research on the Skin Master factor, which controls skin aging, and Microbiome, Sulwhasoo's proprietary bio-technology that takes care of the skin's ecosystem.

Activate your skin's natural abilities,
to rejuvenate it with just one bottle a day
SKIN YOUTH INDEX
Total anti-aging index that intuitively shows Sulwhasoo's skin improvement based on 6 indexes(Hydration / Radiance / Translucency / Wrinkle reduction / Brightness / Skin barrier).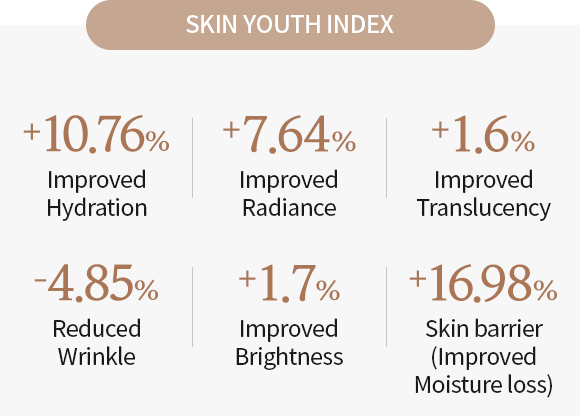 SKIN YOUTH INDEX
Improved Hydration : +10.76%
Improved Radiance : +7.64%
Improved Translucency : +1.6%
Reduced Wrinkle : -4.85%
Improved Brightness : +1.7%
Skin barrier (Improved Moisture loss) : +16.98%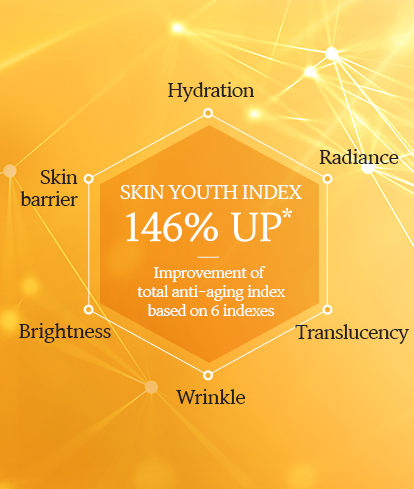 * Clinical Trial Results | Subjects: 32 subjects (ages 35~59) / Trial Period: August 26, 2019~November 29, 2019 / Testing Agency: P&K Skin Research Center Co., Ltd.
* SKIN YOUTH INDEX | Standard score of clinical test result, Skin before improvement 100.
SKIN YOUTH INDEX
Improvement of total anti-aging index based on 6 indexes
Hydration
Radiance
Translucency
Wrinkle
Brightness
Skin barrier
Benefits of the First Care Activating Serum are proven to be 99% by consumers worldwide
* 539 female consumers in their 30s and 40s (Korea, China, Singapore, and the Americas) | September ~ November 2019 (HUT for 4 weeks) | Survey Agency: REMOTION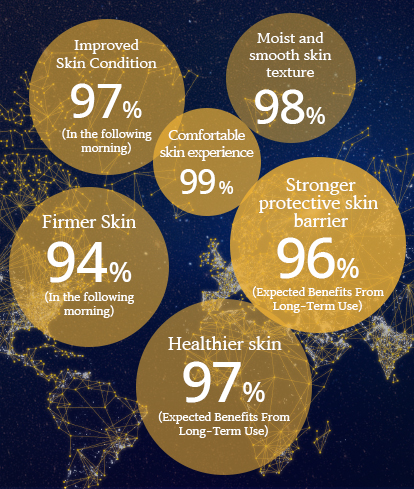 Improved Skin Condition : 97% (In the following morning)
Comfortable skin experience : 99%
Moist and smooth skin texture : 98%
Firmer Skin : 94% (In the following morning)
Stronger protective skin barrier : 96% (Expected Benefits From Long-Term Use)
Healthier skin : 97% (Expected Benefits From Long-Term Use)
How to Use
How to use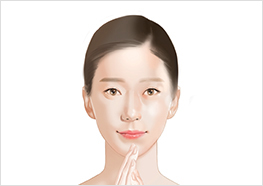 1 STEP
After cleansing your face, use the product immediately to begin your anti-aging routine.